November 16, 2016 – In November's Business Beat on KAFM Community Radio, Katlin and Terri speak with Brian Watson and Josh Hudnall, partners at LAUNCHWestCO, a network of west-slope entrepreneurs and techies.
Brian and Josh talk how they met, GoCode Colorado and the growth of the Grand Valley tech community, as well as their latest endeavor, Factory, a hooked-up coworking space set to open in downtown Grand Junction in the coming weeks…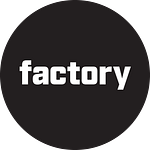 Get your seat at Factory here.
Business Beat is a monthly segment on KAFM, the Grand Valley's community radio station, highlighting local business. It is co-hosted by Katlin Birdsall, social media manager at Colorado Mesa University, and GJEP's very own director of investor affairs, Terri Jones.