Colorado Opportunity Zones
Discover Opportunity Zones in Grand Junction
Opportunity Zones were added to the federal tax code by the Tax Cuts and Jobs Act in December 2017. An Opportunity Zone is a federally designated region where certain new investments may be eligible for preferential tax treatment. The goal is to spur economic development and job creation by providing tax benefits to investors. There are seven Colorado Opportunity Zones in Colorado's Grand Junction area, located mainly near Downtown Grand Junction and Powderhorn Mountain Resort on the Grand Mesa.
Real Estate Opportunity:
The Riverfront at Las Colonias Park
The Riverfront at Las Colonias Park in Grand Junction is a 140-acre property, including a mixed-used business park with seven shovel-ready pad sites along the Colorado River near Downtown Grand Junction. The business park is located within a federally designated Opportunity Zone and is designed with a focus on wellness, community, and outdoor access.
The commercial business park features attractive amenities nearby, including a 4,000-person capacity amphitheater, a botanical garden, a river park, and a zip line. This unique location is surrounded by public parks and a paved path that leads to world-class mountain bike trails.
INQUIRE ABOUT AVAILABLE SITES
Why should I steer in this new direction?
Receive tax advantages immediately & over the long-term: When investors reinvest their realized capital gain (from selling an appreciated asset) into an Opportunity Zone, they can defer and reduce the realized capital gains on the principal invested. The longer they hold the investment, the greater the reduction.
Investors can pool their money into Opportunity Zone Funds established by local fund managers: Grand Junction's Rosecap Investments has established one of Colorado's first Opportunity Funds.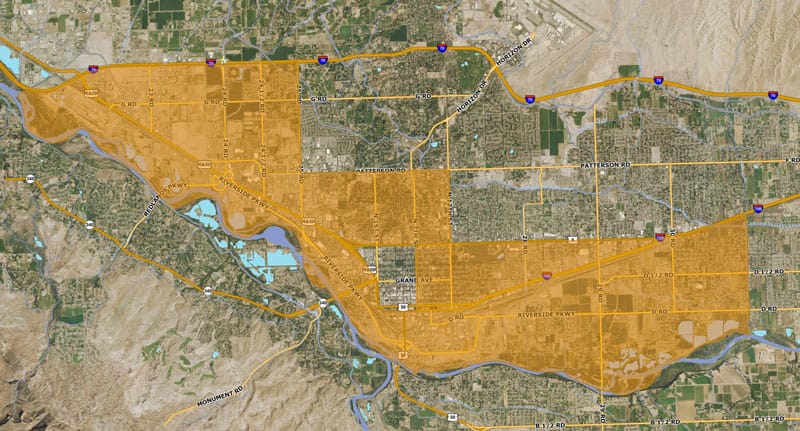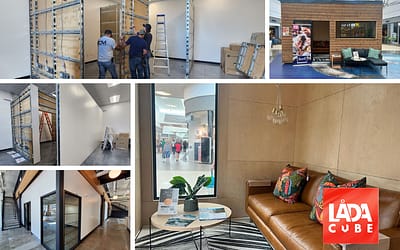 Lada Cube is a building tech company offering pre-manufactured and pre-engineered walls, giving customers incredible flexibility and function. The company aims to create demountable walls that function like traditional walls.
Their unique model allows Lada Cube to drive innovation, offset waste, and environmental impact, and allow their customers to go mobile and customize spaces to fit their needs. This year, Lada Cube was named a Colorado Companies to Watch Award winner, recognizing their contribution to Colorado's economy and innovation.