Infrastructure In The Grand Junction Area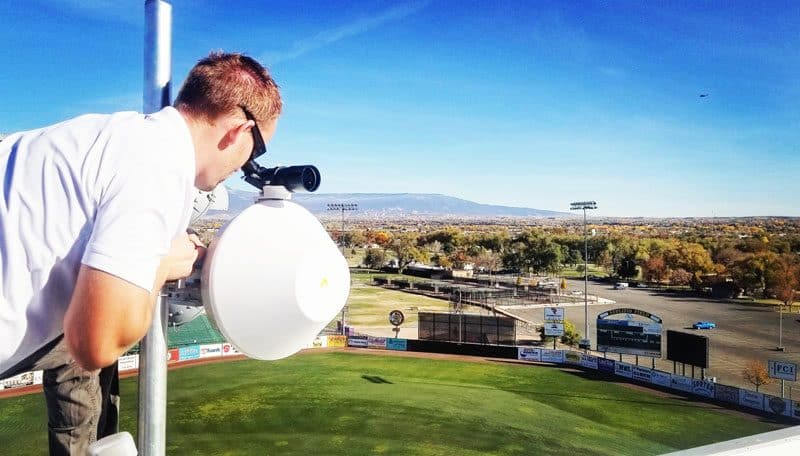 With 10-gigabit bandwidth broadband and cloud networking, large data transfers are up for any challenge. The Grand Junction area boasts 230,000-volt transmission line and two Tier 1 power providers as well as redundant connectivity to Denver, Salt Lake City and the Wyoming-New Mexico region.
We're ready for any need.
The Grand Junction area is a natural epicenter of connectivity and is poised for fast and more cost-efficient transportation and distribution throughout the U.S. and Canada.
Over 100 trucking/freight operations take advantage of easy access to two major highways: Interstate 70 and U.S. Highway 50.
Union Pacific Railroad operates two freight rails via the Central Corridor rail line and Amtrak's California Zephyr passenger train.
The Rocky Mountain Rail & Storage transload facility currently has space for up to 226 railcars, an expansive shop and storage component – and plenty of capacity for expansion.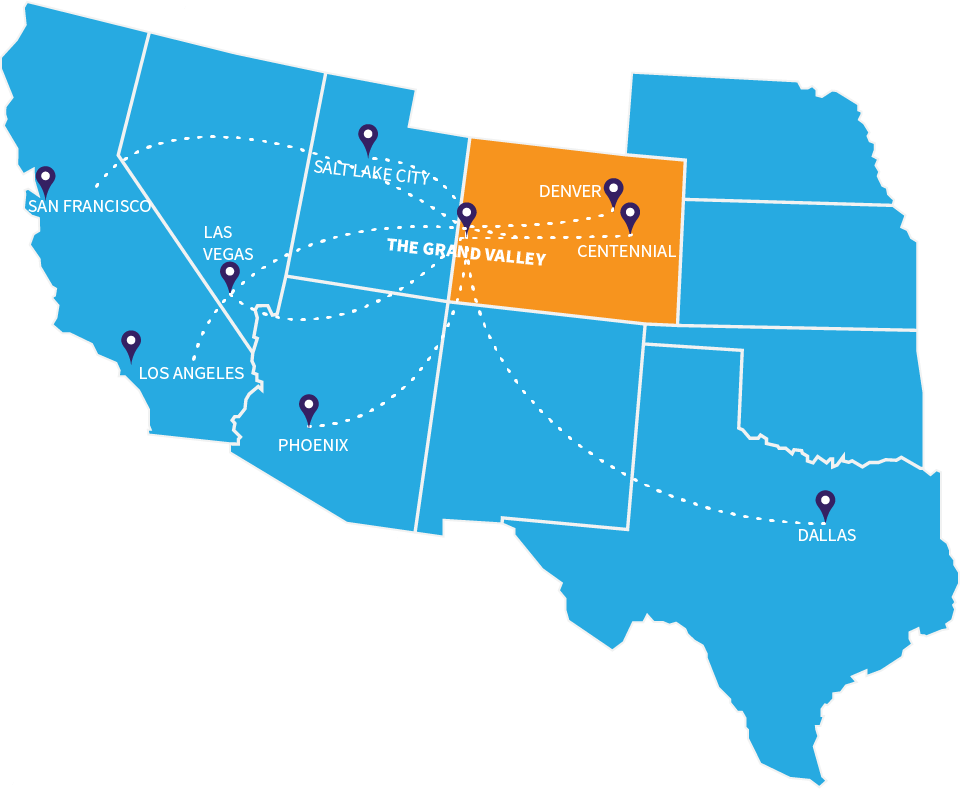 The Grand Junction Regional Airport is an FAA Class I airport, with private, passenger and freight operations, and access to a 10,500-foot main runway.
Service includes direct flights to key destinations: Denver/Centennial, Salt Lake City, Los Angeles, Las Vegas, Phoenix/Mesa, Dallas and San Francisco (coming Spring 2022). Additionally, direct, daily flights are available to additional airport destinations – LaGuardia, Newark, Houston, Atlanta and Charlotte, to name a few – at the Montrose Airport just one hour away.
energy
Just as our fathers harnessed the sun's power to grow their crops, we continue the tradition by housing the nation's first solar provider, Atlasta Solar. By adding compressed natural gas to our power grid, Grand Valley Power can provide over 25% renewable energy to the Grand Junction area.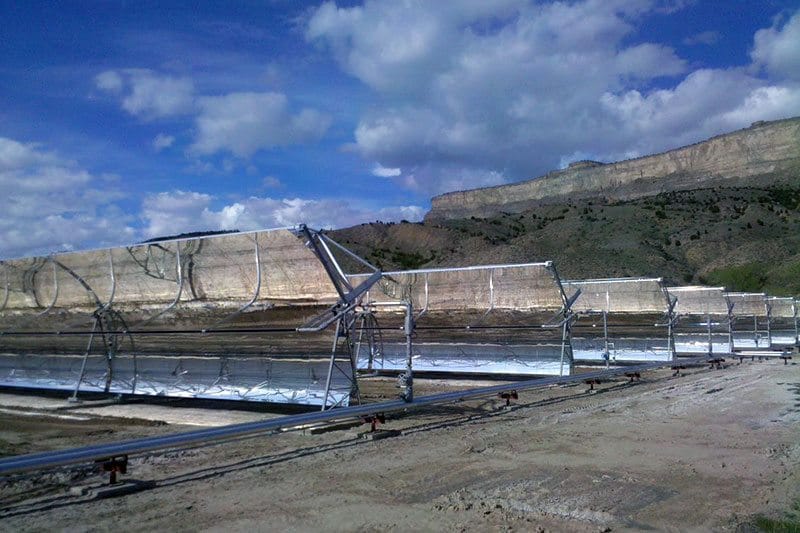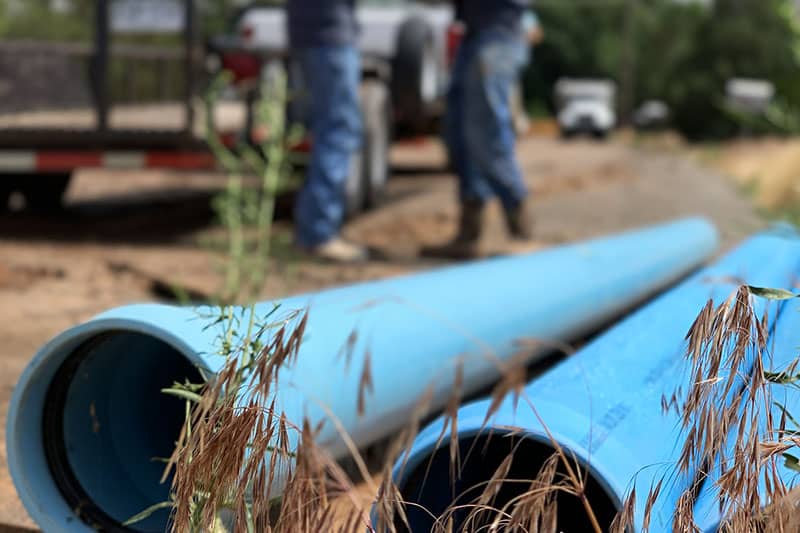 Water
Water is why the Grand Junction area was settled in the first place.  Named for the place where the Gunnison meets the mighty Colorado River, Grand Junction enjoys exceptional water systems, including high-altitude watersheds and reservoirs.  The Grand Junction area relies on four municipal water providers: the City of Grand Junction, the Ute Water Conservancy District, The Clifton Water District, and the Town of Palisade. All are designed to support extensive and long-term growth.
wastewater
Collaboration is what makes this valley great. Today, six municipal wastewater providers serve the Grand Junction area in a way dedicated to protecting public health and the environment. The Persigo Water Treatment Plant consistently meets its goals with the wastewater leaving the City of Grand Junction.  The City of Fruita's state-of-the-art Biological Nutrient Removal (BNR) Wastewater Reclamation Facility treats approximately 1 million gallons of wastewater daily with capacity of 2.33 million gallons per day. The facility is also equipped with Autothermal Thermophilic Aerobic Digestion (ATAD), providing pathogen free biosolids which are used as a fertilizer in the City's parks.