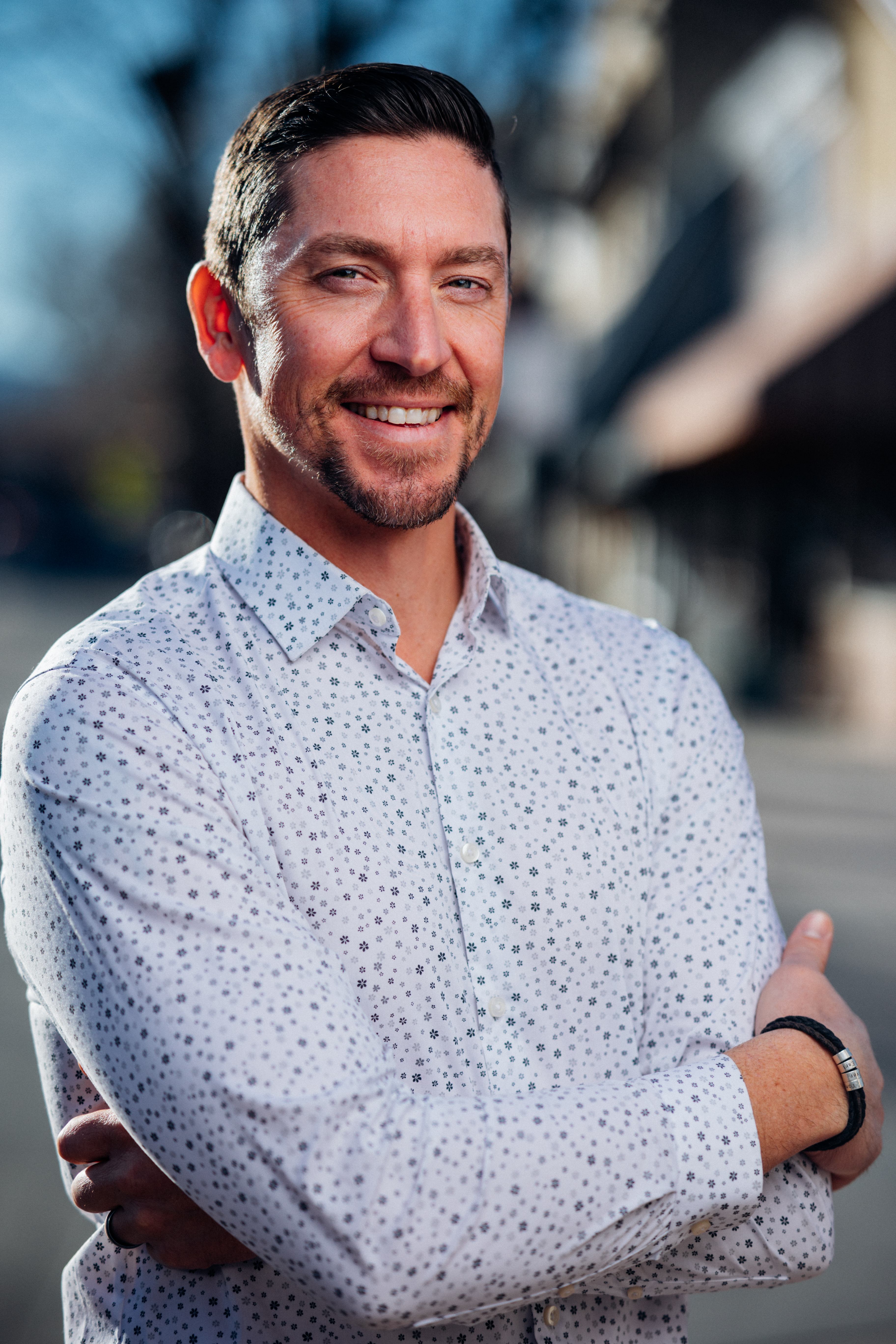 Steve Jozefczyk
Deputy Director
steve@gjep.org | 970.245.4332 x4
Steve's chief responsibility is business development. Steve supports all programs aimed toward the creation of new primary jobs, assists businesses with expansions and relocations, and serves as the point person for all data.
In 2014, Steve relocated to Grand Junction from Boulder, Colorado, after working in the outdoor recreation industry for over 10 years. Before this, Steve spent his time in Denver working in commercial and builder real estate development. Steve began his professional career as an electro-mechanical drafter in an advanced manufacturing operation in Syracuse, New York. Steve currently sits on the Board of Directors for the Economic Development Council of Colorado, the Grand Valley Outdoor Rec Coalition and the Grand Valley Cleantech Business Coalition.
Steve is a native of upstate New York and received his B.S. in Industrial Technologies from Buffalo State College.
open position!
Director of Marketing & Communications
matt bell
Business Development Manager
matt@gjep.org | 970.245.4332 x3
Matt Bell joined GJEP in August 2021. As GJEP's Business Development Manager, Matt's primary responsibility is business recruitment. He works alongside the Deputy Director to support businesses through expansion and relocation, providing information and assistance with real estate, incentive, local government relations and industry connections. 
Prior to GJEP, Matt spent nearly five years as a Sales and Marketing Representative for a power tool company. He is a CMU Alum with a Bachelor's Degree in Sports Management and Business Administration. In his spare time, Matt enjoys skiing, hiking and playing softball.  
britain garza
Community Relations Manager
britain@gjep.org | 970.245.4332 x6
Britain joined in January of 2022 as GJEP's Community Relations Manager. Britain's main responsibilities include managing donor and investor relations for the organization and developing key relationships throughout the region. Britain has called Colorado home since January of 2017 by way of Texas and has gladly taken a new stake in the Western Slope.
Britain's previous experience includes marketing, communications and event work throughout the non-profit, medical device, and real estate/homebuilding industries. He attended the University of Texas at San Antonio for a BBA in Marketing and has completed multiple leadership development programs throughout his career so far. As a born and raised Texan, Britain enjoys all things outdoors, including snowy rocky mountain adventures.