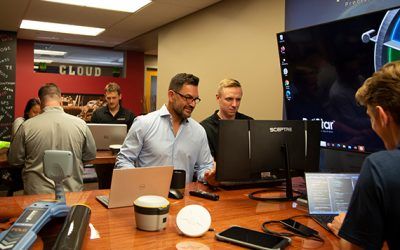 And Why Tech Companies Have Already Moved Here By Robin Brown As we emerge from the pandemic,...
read more
Building Tech Company Låda Cube Returns HQ to Grand Junction, Plans Growth FOR IMMEDIATE RELEASE: GRAND JUNCTION, CO (April 5, 2021) – The Grand Junction Economic Partnership (GJEP) is pleased to welcome Låda Cube back to Grand Junction.  The...
read more
FOR IMMEDIATE RELEASE (March 9, 2021 | Grand Junction, CO) - Cloudrise conquered the seemingly impossible in 2020, launching a new company amid a pandemic and economic downturn. Despite those challenges, we are pleased to announce their hard work...
read more
QuikRStuff Receives Advanced Industries Grant, Expands Production GRAND JUNCTION, CO (January 21, 2021) – Last week, QuikRStuff welcomed new, automated CNC machines to its production facility in Grand Junction, Colorado, kick-starting a...
read more
Want to know what GJEP's been up to? Check out the latest.