The Colorado West
Global Landing Pad Program
your gateway to thriving business in
the united states awaits!
The Colorado West Global Landing Pad program ensures that businesses entering or expanding into the Grand Junction area have an accelerated introduction to our business practices, regulations, and culture. Global Landing Pad designees make contacts more quickly and efficiently while providing access to the resources necessary to meet their business goals. The landing pad program allows international companies to test out new markets with access to business resources, educational programs, mentors, advisors, and networking opportunities.
Ready to get started?

Expert Guidance
The Grand Junction Economic Partnership and the Business Incubator Center are your trusted sources for growing your international business.
Our team of professionals will be with you every step of the way with support and business resources to ensure you can meet and exceed your goals.
Seamless Integration
Navigating a new business landscape can be difficult.
We're here to guide you through the intricacies of local business practices, regulations, and cultural nuances, making your entry into our community smooth and efficient.
A supportive network
Building a solid network is critical to any successful venture.
We're here to help you establish lasting roots through connections with local businesses, potential partners, and industry leaders, opening doors to new opportunities and exciting collaborations.
Download Your Global Landing Pad Guide
There's a lot to consider when relocating or expanding your business into new territory.  From navigating legal requirements to finding the right talent to take your business to the next level, we're here to help you unlock new opportunities in Colorado's Grand Junction area.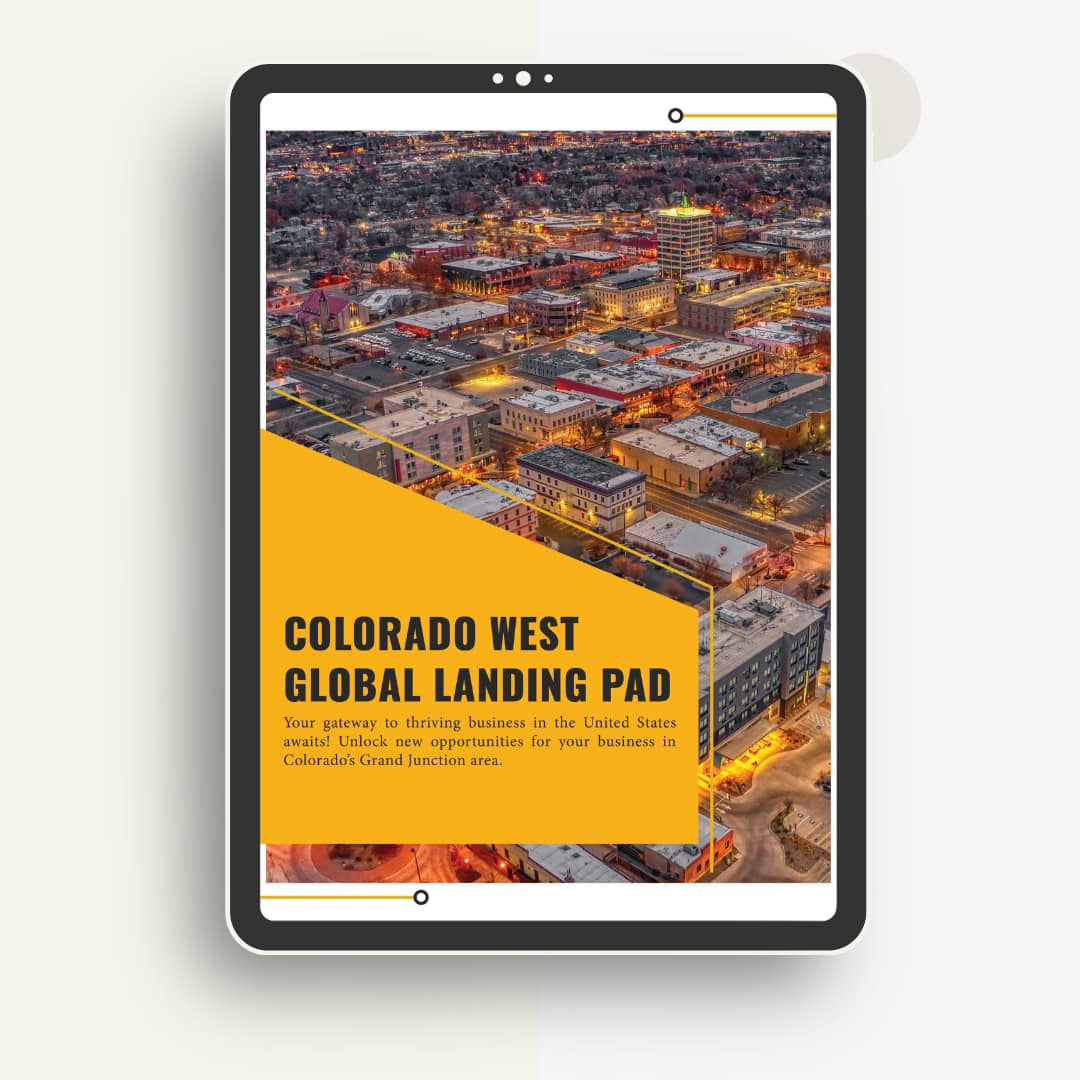 Recieve support with the legal creation of a company in the Grand Junction area, hiring talent, patenting and trademark, and import/export laws and regulations.
Receive access to scalability market analysis and business growth experts through the Business Incubator Center
Recieve access to programs that may assist eligible businesses with funding and business tax credits. Our team of experts can also help make connections to an extensive list of venture capital investors.
Whether you're ready to purchase or a new facility or explore flexible short-term lease options, we can help. Business Incubator Center's campus offers more than 35,000 sq ft of mixed-use space, with coworking and meeting spaces also available.
Mesa County is the only ACT Certified Work Ready Community in Colorado and has a robust talent pipeline through Colorado Mesa University and Western Colorado Community College.
We're here to give you a seat at the table by connecting you with a network of organizations and local businesses committed to your success. 
Program Eligibility Requirements
Be a market-ready for-profit business in a high-growth field
Have all valid paperwork needed to conduct business in the United States
Have the ability to pay a monthly rental fee for the intended term of the occupancy
Have the potential for a positive economic impact on the community through technology, product, or service deemed to have a high potential impact in the marketplace; and potential for the creation of new high-paying jobs
Have a viable proof-of-concept, clear objectives, value proposition, and vision for growth
Interested in learning more?
ABOUT US
The Grand Junction Economic Partnership (GJEP) and the Business Incubator Center (BIC) are proud sponsors of the Colorado West Global Landing Pad program, dedicated to fostering collaboration and creating a diverse and dynamic business community in the Greater Grand Junction area.
GJEP and BIC offer their services, including strategic planning assistance, training from subject matter experts, connections to local and state leaders, assistance with real estate site selection, incentive navigation, and more—free of charge!
Learn more about the Business Incubator Center's programming and resources by visiting www.gjincubator.org.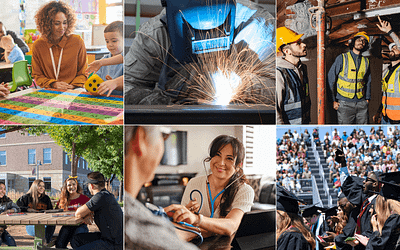 Today's economy demands
a proactive approach to
equipping our workforce
with the necessary skills
for growing industries. Through local
partnerships and open
communication between
our education system and
businesses, we can ensure
our community is poised to
meet these demands.
read more