I was honored and excited to take the helm of the GJEP board this year. After an unprecedented year filled with struggles for our community and beyond, the Grand Valley has emerged a leader in economic development. Our remote workforce grew, our real estate market exploded, and several businesses relocated here in spite of – and because of – the pandemic. Internally, the GJEP team pivoted to support local recovery efforts and we also spent significant time getting our ducks in order to address new opportunities, positioning us for a strong 2021.
This year, we have already launched several exciting new projects. We have a "Welcome Wagon" that connects new recruits with locals in order to help them better acclimate to the area – and keep us connected to the businesses we helped bring to the valley. We have a Digital Ambassadors program that taps us into the social networks of local ambassadors and helps spread our messaging far and wide. We have created a Digital Economy & Remote Work Plan to better address the changing face of our workforce.
 Together, these efforts represent a shift in our strategy. While GJEP remains committed to our primary goals of diversifying the economy and creating jobs by recruiting new business into the Grand Valley, we are also embracing our wider mission of improving the quality of life for our community members. We are looking beyond the "wins" to how we can better support and sustain the things that make this community truly special, even as we continue to grow.
Our newest staff member, Nicole Troester, who joined us in early 2020, has created a 2021 fundraising plan that will ensure that GJEP can continue to move forward with these efforts. I am grateful to all of the staff and my fellow board members for all of your diligent work. I am also thankful to all of the businesses and partners who have continued to support GJEP, even through this last year. Together, we are paving a wonderful path for the New West.
Mike Sneddon
2021 Chairman of the Board of Directors
GJEP
COVID-19 had an enormous impact on economies worldwide. The Grand Valley was no exception, however, our community fared better than many of our counterparts. Despite negative GDP growth, we saw less of a decline than the country, which saw -3.5 growth. The jobs lost due to COVID-19 were primarily in the hospitality and retail sector, – jobs we hope to see recovered soon – while we saw new job opportunities in higher-wage sectors like technology, increasing our average annual wage. According to the Milken Institute Best Performing Cities Index, Grand Junction ranked #12 among small U.S. cities for job growth 2019-2020.
We also saw an increase in home values and building permits, as more people chose to migrate away from more urban areas to the Grand Valley. With COVID vaccines flowing through our community and restrictions easing up, we forecast a quick recovery and strong 2021.
In 2020, the Grand Valley experienced…
Rise in average annual wage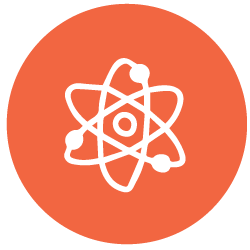 higher sales/use tax revenue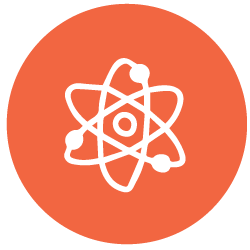 In 2020 we…
welcomed

tech startup INFOCU5

to the Grand Valley, as well as

three bike-related businesses

: Canfield Bikes, Kappius Components and Prostart…
And welcomed 3 companies into the Jump-Start tax credit program.
Our top industries for prospects were:
Outdoor Rec

33%

33%

Tech

13%

13%

Manufacturing

13%

13%
GJEP prospects came through a direct inquiry
GJEP prospects came came from referrals
>we pivoted the 2nd annual techstars startup week west slope to a virtual event with over 400 attendees
>We conducted a valley-wide industry analysis to gauge the impact of covid-19 on the local community
>we added a new position to focus exclusively on real estate development and support the Las Colonias Development corporation
>We organized a press event and media tour of the palisade plunge trail project
>we launched a new business brand and marketing campaign for gjep's recruitment efforts: "Welcome to the new west"
>We hosted a visit by senator gardner, which included an outdoor recreation industry roundtable and tour of riverfront at as colonias
2020 earned media included
$1.6 million in ad equivalency
"CX Partner Source opened for business on Nov. 24. It's an advisory firm for businesses that want to utilize business process outsourcing call centers, which is industry lingo for outsourcing a call center. It focuses on small to medium-sized BPOs rather than larger...
read more
Reached a target audience of
3.6 million
~ a vast drop from last year due to a concerted effort to cut back on ad spend by nearly 50%.
2021 numbers are already showing a marked improvement. 
and the bounce rate dropped 12%
Social media followers grew to
with linkedin breaking 1,000 followers
Thank you to the GJEP board of directors, our community partners and all of our investors for believing in our mission to grow and diversify Colorado's Grand Valley. As a 501(c)3, GJEP cannot succeed in its mission without the sustained support from our donors.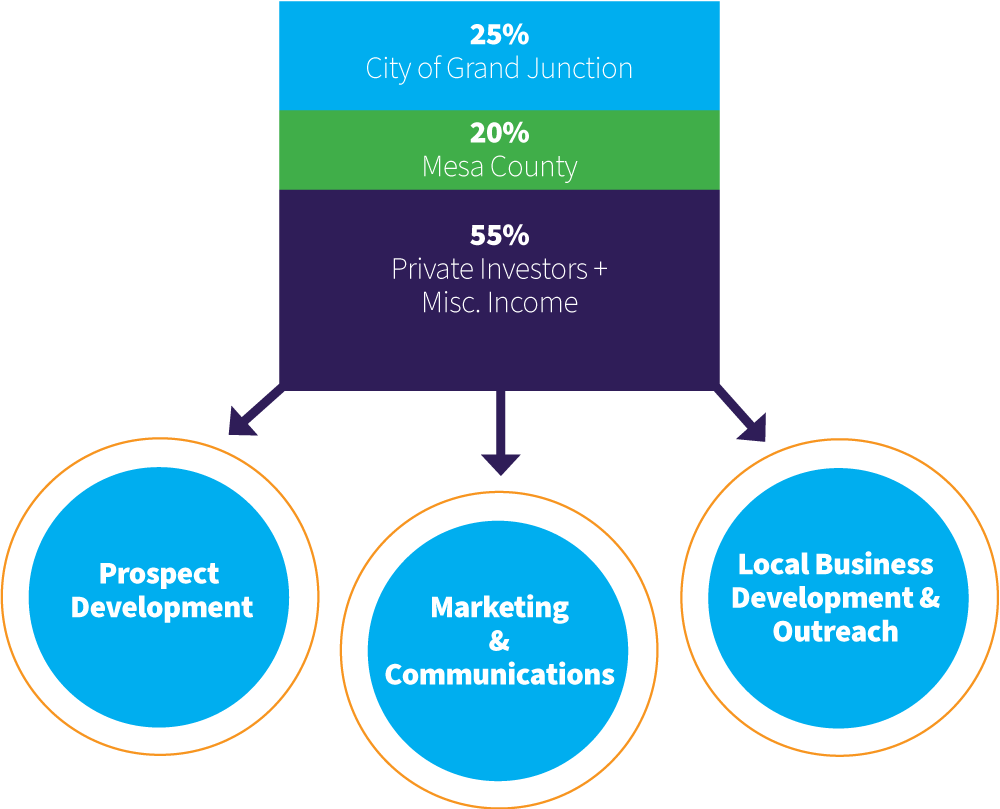 When you invest in GJEP, you invest in the economic development of the new west and the community of people behind it.
We thank our current investors for their continued support.