Armstrong Consultants Celebrates 50 Years Serving Airports Across the West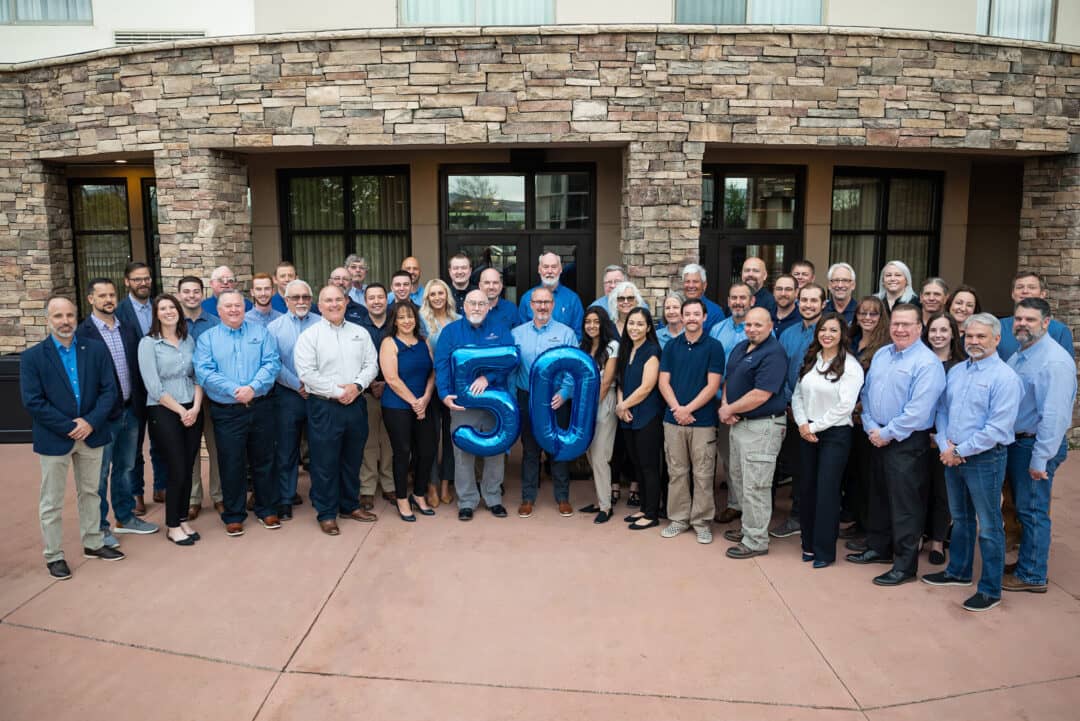 Grand Junction, Colorado (June 27, 2023) — 
Armstrong Consultants, a leading aviation engineering and planning firm, is celebrating 50 years of responsive and dedicated service.
Headquartered and founded in Grand Junction, Colorado, by Ed Armstrong in 1973, Armstrong began as a full-service civil engineering firm focused on site civil and structural design, geotechnical testing and design, and land surveying. By the early 1990s, the company became an airport-exclusive consulting firm specializing in planning, engineering, and construction administration services.
Armstrong currently serves the growing needs of airports across the Rocky Mountain West and Southwest, including more than 130 airport clients throughout Arizona, California, Colorado, New Mexico, Nevada, and Wyoming. The company continues to evolve alongside advancements in the aviation and transportation industry to develop innovative solutions for general aviation, business jet, and commercial service airports, and military airfields.
"Armstrong has experienced tremendous growth and expansion over the past 50 years, and we are proud of the work we have done to support so many airport communities," said Armstrong President Dennis Corsi, C.M. "Moving forward, our focus will remain on providing personalized client attention and delivering the highest quality results for each airport we serve."
In late 2022, Armstrong was acquired by H.W. Lochner, Inc. (Lochner), a national infrastructure consulting firm. Armstrong's established and growing business in the Western U.S. is complementary to Lochner's aviation business across the Central U.S., which has supported general aviation and commercial airports with planning, environmental, engineering, and construction management services since the 1960s.
Engineering Operations Manager Chris Nocks, P.E., added, "Lochner's acquisition of Armstrong provides our team with an expanded set of resources and capabilities that enables us to continue to elevate our service and quality. It is an honor to celebrate 50 years in business, and we are excited about the bright future ahead."
About Armstrong Consultants, A Lochner Company
Armstrong Consultants specializes in planning, engineering, and construction administration services. Armstrong's history is supported by the completion of over 3,000 improvement projects at more than 130 airports – ranging from small general aviation airports to business jet executive airports, commercial service airports, and military airfields throughout the western United States.
About Lochner
Founded in 1944, Lochner provides planning, environmental, design, construction engineering and inspection, right-of-way, and drainage services for surface transportation, aviation, and water clients across the United States. The company is ranked No.128 in Engineering News-Record's list of the Top 500 Design Firms. 
Subscribe To Our Newsletter
Stay up to date on the latest news and real estate opportunities in the region!
Sky Peak Technologies, a Grand Junction- based tech company, continues to grow through the support of the Rural Jump Start Program and the State Trade Expansion Program Grant.