THE ENERGY CAPITAL OF THE WEST.
Situated in the Piceance Basin, with direct access to both domestic and international trade routes, Colorado's Grand Valley is a stalwart in the U.S. energy industry.
The area's ample supply of natural resources has attracted major players like Chevron, Exxon Mobil and Halliburton, numerous related suppliers, as well as pioneers in renewables and cleantech. Thanks to the Jump-Start tax credit program that launched in Mesa County in 2016,  energy-focused startups like ProStar Geocorp, GSI Energy and Qmast LLC are able to accelerate their business growth by locating in the region.
With an industry cluster that encompasses oil and natural gas, solar and wind power, and a growing technology community, the Grand Valley truly offers 360 degrees of energy.
The Grand Valley Energy Cluster
EIS Solutions | TWI Oilfield Fabrication | Shear Inc. | ProStar Geocorp | Atlasta Solar Center | Certek Heat Machine | Halliburton | Grand Valley Power | Xcel Energy | Terra Energy Partners | Exxon Mobile | Chevron | GSI Energy | Qmast LLC
---
Meet ProStar Geocorp , a pioneer in the energy technology space.  
---
Five reasons to locate your energy business in Colorado's Grand Valley
1.
In June 2016, the USGS estimated 66 trillion cubic feet of natural gas in western Colorado's Mancos Shale Formation within the Piceance Basin.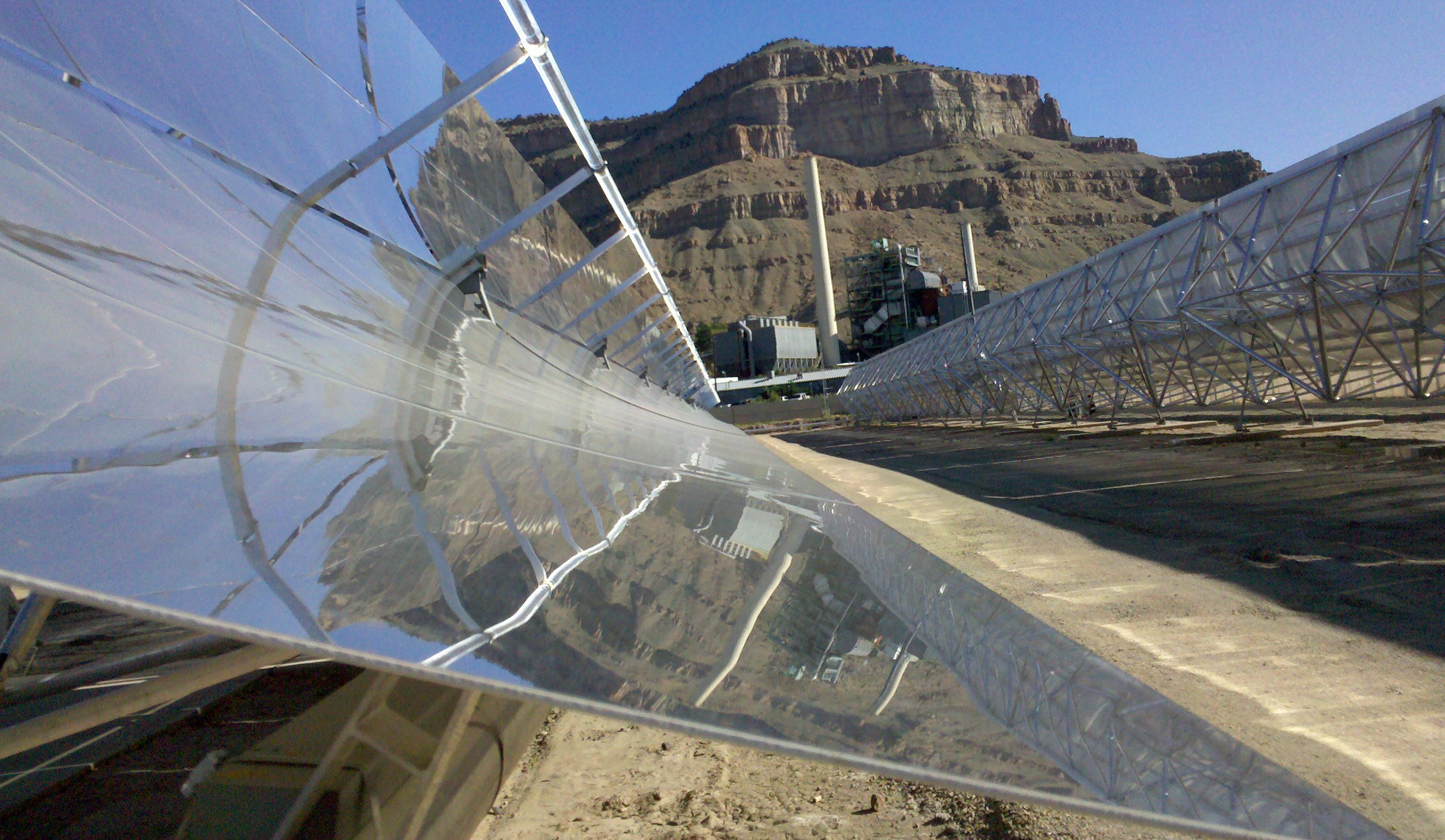 2.
3.
The Grand Valley has a legacy of innovation in energy, starting the first ever coal/solar demonstration array at the local Cameo station, operated by Xcel Energy.
4.
Source talent locally from Colorado Mesa University, which offers a wide array of programs in engineering, environmental science and technology,  geosciences and energy management, to name a few.
5.
Speaking of CMU, energy innovation starts at underground-level at the university, which is heated by a novel geo-exchange system. Learn more. 
Explore Grand Valley Energy & Renewables Industry Data
PHOTO CREDITS for this page
Reason 5: Ken Redding/Colorado Mesa University