June 1, 2017 – The 2017 Western Colorado Economic Summit is coming up next week! If you've been following #westcoeconomics on social media, you already know we have a pretty terrific lineup of speakers (check out the agenda here). We're excited that one of those speakers will be Ken Gart, a familiar face in the bicycle and outdoor recreation industries, and Colorado's official/unofficial bike czar.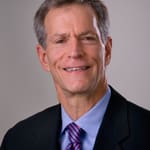 Ken's long list of accomplishments includes a great deal of advocacy on behalf of bicyclists across the state. For example, he was the "man-behind-the-man" when  Gov. Hickenlooper pledged $100 million toward making Colorado the best bike state in the nation. That pledge was the catalyst behind the Governor's "16 in 16" – a list of 16 prioritized trail projects in 2016, which included the Riverfront trail and Palisade Plunge here in the Grand Valley.
As it is Throwback Thursday, we share with you this 2015 interview with Ken Gart on CPR's Colorado Matters about that $100 million pledge: https://www.cpr.org/news/story/why-colorados-bike-czar-wants-state-spend-100-million-cycling. Enjoy!
THERE'S STILL TIME TO GET TICKETS FOR THE 2017 WESTERN COLORADO ECONOMIC SUMMIT!
VISIT https://www.gjep.org/western-colorado-economic-summit/.