December 21, 2017 – As the year comes to a close, GJEP's 2017 chair, Tim Fry, takes a look back at what we've accomplished:
2017 is almost in the books. And all I can say is what a year for economic development in the Grand Valley.

GJEP kicked off the year focused on four key ingredients to drive economic development – innovation, collaboration, support and effort. And all of these elements have played a role in the success that GJEP has seen in 2017.

Innovation and collaboration went hand in hand in most cases. The Rural Jump-Start tax credit program continues to be an innovative program that attracts interest from potential companies looking to relocate to Mesa County.  Four new companies have enrolled in this program in 2017 and this would not be possible without the support and collaboration of CMU and the state Office of Economic Development.

Another collaboration between the private and public sectors is giving the valley a new business park to attract outdoor industry companies – the RIVERFRONT at las colonias PARK.  A lot of effort has gone into the development and design of this innovative park in 2017 and we will see it come to life in 2018.  Both this new park and the Fruita Business Park are positioned to provide outdoor recreation companies a home like no other.  I expect that we will see much economic activity around these two valley gems in 2018.

The support of our investors and economic development partners continues to be key to GJEP's mission. The City of Grand Junction put in place long-term sustainable funding for economic development in 2017 to ensure that growing our local economy is a key priority for many years to come.  And the number of private company investors in GJEP grew in 2017 to continue the role that private business has played in growing our local economy.

Innovation, collaboration, and support are the catalyst for the day-to-day effort of our amazing GJEP staff. We are fortunate to have a committed team who are great at what they do.  We wrap up 2017 with a new Executive Director, Robin Brown, who brings her passion and experience to the organization to lead GJEP into the future.

All of these ingredients have created a recipe for economic development that has resulted in GJEP actively working with over 100 prospects as we close the chapter on 2017. This is by far the most number of active prospects that we have had since I have been on the board.

It has been an honor to serve as Chair of GJEP this year. It has also been a joy to work with so many people in the valley who are committed to improving and driving our economic future.  Whether it's our amazing staff, our committed board, or our supportive private and public investors, everyone is committed to growing the economy of the Grand Valley – and that is not a bad way to end one year and start another.



Read more about GJEP's 2017 activities in The Daily Sentinel.
IT'S NOT TOO LATE TO SUPPORT GJEP IN 2017! CONTACT JENNIFER SEAL TO LEARN MORE: (970) 245 4332, or via email at jennifer@gjep.org.
---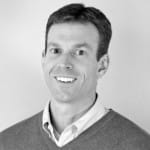 About Tim Fry
Tim is the President/CEO of MRP (Mountain Racing Products), an international manufacturing company that designs and manufactures components for the high-end bicycle industry.  He received a Bachelor of Business Administration degree from Adrian College and a Juris Doctorate degree from Capital University.  Prior to moving to Grand Junction to start MRP, Tim practiced law, specializing in corporate and complex litigation.
Tim has been a member of the GJEP board since 2011. He served as vice chair in 2016 and chair in 2017.