PRIME LOCATION AND RESOURCES
Mesa County is in the top 10% fastest-growing counties in the U.S. Our prime location, the middle point between Denver and Salt Lake City, provides the Grand Junction area with a variety of opportunities for commercial and residential development. From easily accessible transportation to a labor force suited for growth, the New West is ideal for your business to grow. Explore our offerings:
As a developer, are you looking to grow your business in the New West? The Grand Junction Economic Partnership provides a number of resources, helping you get a return that beats your investment.
Download the 2022 Grand Junction Area Market Overview
The West was tamed by brave men and women with a vision, the New West is no different. Guided by our comprehensive growth plan, Grand Junction is reaching for the future, and the future is bright. Recent and ongoing transportation infrastructure investments are turning major roads and highways into critical arteries. The City is also investing over $30 million in a new river district located along the Colorado River and connecting the riverfront to downtown Grand Junction.
Visit the City of Grand Junction website for more information.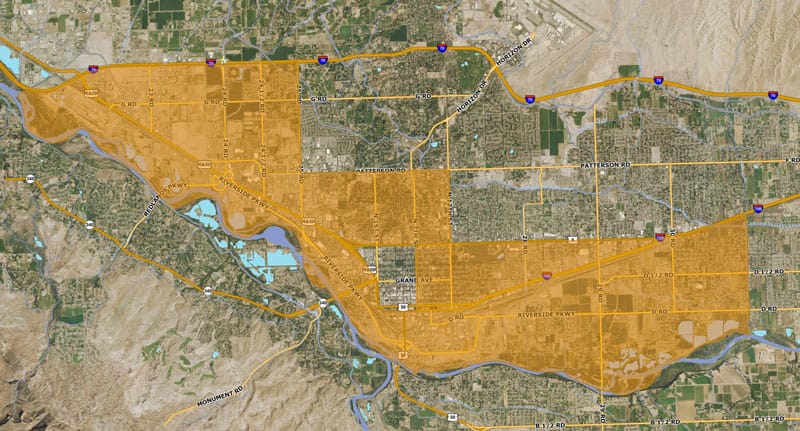 Colorado Opportunity Zone:
Grand Junction
Allowing for the deferral, reduction, or elimination of certain federal capital gains taxes, Grand Junction's Opportunity Zone (OZ) program is a federal tax incentive for investors in certain areas of the city.
Want to see what areas qualify, or apply?
[gravityform id="4" title="false" description="false" ajax="true" tabindex="49" field_values="check=First Choice,Second Choice"]