June 14, 2017 – We know we're lucky in the Grand Valley to have such a variety of outdoor activities and local, farm-fresh food. Rocky Mountain Health Plans offers these suggestions to pedal, paddle, and provision your way to a Grand Day.
Grand Rides (and Runs)
Whether you enjoy cycling on your own or as part of an organized or competitive event, on the level or climbing to great heights, the Grand Valley has some pretty grand (and renowned) riding. No matter if you're looking for the thrill of Powderhorn Bike Park (opening June 24), the variety offered by the Lunch Loop trail system, the scenic views of the Kokopelli trails, or the relaxation of the Colorado Riverfront trail system, there's something for everyone. Making it a family ride? Be sure to follow these safety tips!
If you're looking to get back into cycling shape before hitting the trails, or if you're bouncing back from an injury, try these helpful tips and tricks to get you back in the saddle.
Prefer running or hiking? Many of the trail systems above offer access for runs and hikes of all levels. Looking for more ideas? We've got you covered with some of our favorites.
Grand Floats
Yes, we live in the high desert, but when the "junction" in Grand Junction is the confluence of two great rivers, you know there are plenty of places to make a splash. Fishing, boating, rafting, floating, kayaking, and canoeing are all available right here in the desert.
Looking to try a new water sport? Try stand-up paddle boarding at one of these great Colorado spots.
Grand Eats
Healthy eating just seems easier in summer, thanks to local farmers' markets. Here are a few of our favorites in the Grand Valley. While you're there, try some unfamiliar veggies this year, and ask the seller for prep tips.
Sunday Farmers Market, Palisade
Sundays, starting June 11, 9:00 a.m. to 1:00 p.m.
Farm and Ranch Market, Colorado Cross Orchards
Wednesdays and Saturdays, starting June 14, 7:30 a.m. to noon
Downtown Grand Junction Farmers' Market
Thursdays, starting June 22, 5:30 to 8:30 p.m.
Fruita Farmers' Market
Saturdays, starting June 24, 8:30 a.m. to 12:30 p.m.
Put those fresh fruits and veggies to use in a new, nutritious recipe!
So what's stopping you? Get out and enjoy all the fitness, food, and fun the Grand Valley has to offer!
---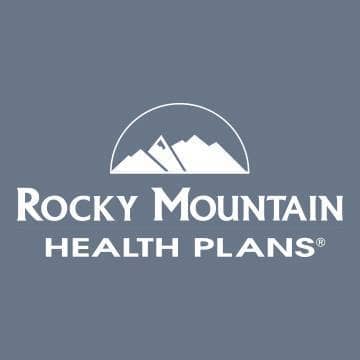 About the Author:
GJEP is honored to have Rocky Mountain Health Plans as an investor and as a sponsor behind Grand Day 2.0, a video project that takes viewers through the Valley's amazing outdoor playground.
Rocky Mountain Health Plans is a local health insurance choice striving to improve the lives of Members and the health of our Colorado communities by offering innovative health plans and excellent service to businesses of all sizes and people of all ages.