November 28, 2017 – By the end of 2017, GJEP will have…
added four more companies to the Rural Jump-Start Tax Credit program, making the total 11 participants that are projected to add over 600 new jobs to Mesa County.
welcomed Sunshine Polishing Technology from Eagle County, Adaptive Towers from Delta County, Pierce Corporation from Eugene, Oregon, and Phoenix Haus from Detroit, Michigan among our new businesses in town.
communicated with 2,000 leads, supported 144 prospects with location services and assisted more than a dozen local companies with their expansion plans.
coordinated with the City of Grand Junction and Bonsai Design on a brand new, unique business park and public recreational development in Las Colonias Park slated to open next year and promising to grow the local outdoor recreation industry.
partnered with Visit Grand Junction and the Greater Grand Junction Sports Commission to promote the Grand Valley as the "outdoor capital of Colorado", a campaign supported with a $25,000 grant from the Colorado Tourism Office.
developed a pipeline of promising opportunities to grow our economy and elevate our quality of life to even greater levels in 2018!
None of this would be possible without the support of our investors. THANK YOU!
As it is Giving Tuesday, here are three things you should know about giving to GJEP:
1.GJEP supports new and existing businesses in the Grand Valley. We're your first point of contact when you want to apply for financial incentives like the Jump-Start business tax holiday, and we partner with local, regional and state economic development organizations to help businesses grow and succeed. Learn more about local business support here.
2.GJEP opens its doors – literally and virtually – to our investors. You're welcome to hold meetings in our conference room, centrally located off Main Street in downtown Grand Junction. We encourage you to share your news updates with us, which we will share across our social media networks. And as an investor, you receive exclusive invitations to events and first dibs on business opportunities.
3.Your investment is a tax write-off! All GJEP investors automatically receive an Enterprise Zone tax credit. On top of that, we are a 501(c)3 nonprofit, so businesses can write off their donations at tax time.
If you are interested in supporting local economic development efforts, contact Jennifer Seal at 970.245.4332 or email jennifer@gjep.org to learn about GJEP investment opportunities.
---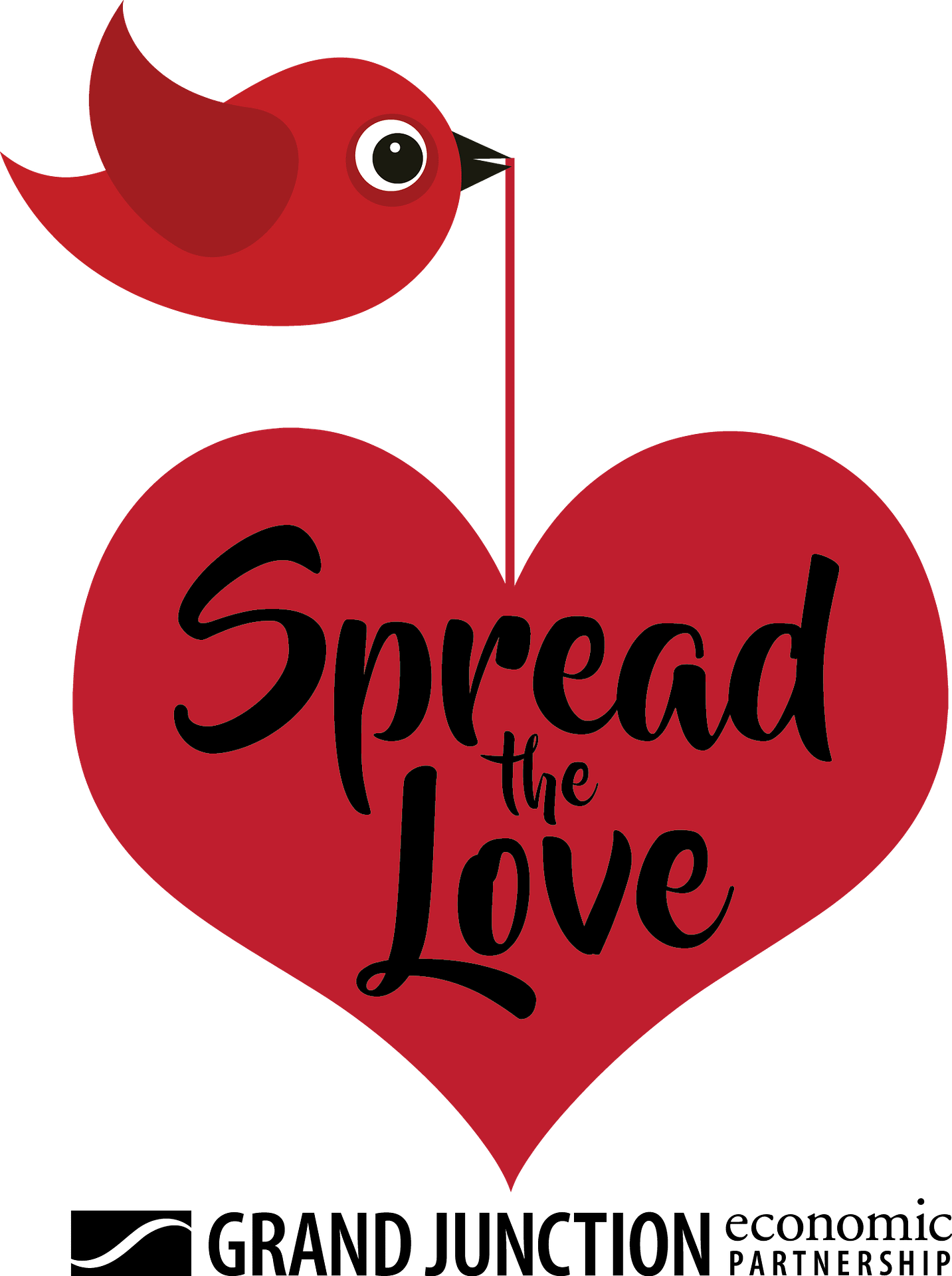 On Colorado Gives Day, December 5, GJEP will announce the winner of our Spread the Love Campaign – and the lucky recipient of $1,000! Learn about the campaign here.