established: 2015
home base: grand junction, colorado
industry: outdoor manufacturing
employees: 10 (and growing)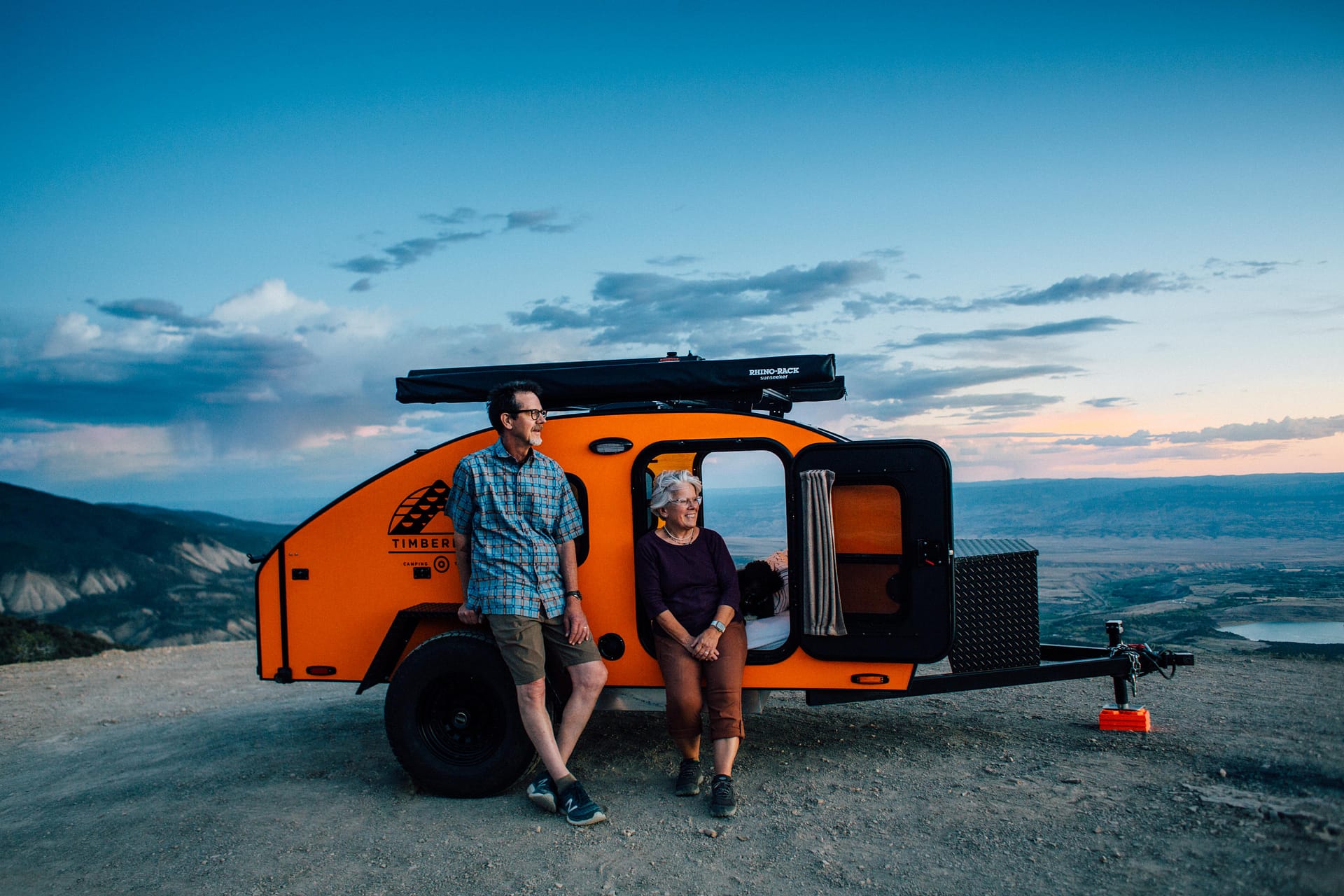 THE BEGINNING
Kevin Molick had been enamored with the teardrop trailer concept for many years, but when he went to buy one for himself and his wife, nothing quite fit. So, Kevin did what any entrepreneurial spirit would do – he built it himself. The design quickly caught on among his friends who requested trailers of their own, and Kevin realized he might be on to a solid business idea. With his wife's blessing, Timberleaf Trailers was born in December 2015.
GROWTH SPURT
After two years of consistent growth, Kevin realized that he needed a bigger facility, but the cost of real estate in the Denver area was likely to hamstring him from further expansion. After a location search all along the I-25 corridor and in Houston, Texas, Kevin and his wife settled on the Grand Valley.
In 2018, Timberleaf Trailers relocated from 1,800 square feet in Denver to 4,800 square feet in Grand Junction. The Molick's son, Alex, who works for the business, and one other employee, originally from Georgia, moved along with them. Today, the business employs 10 people.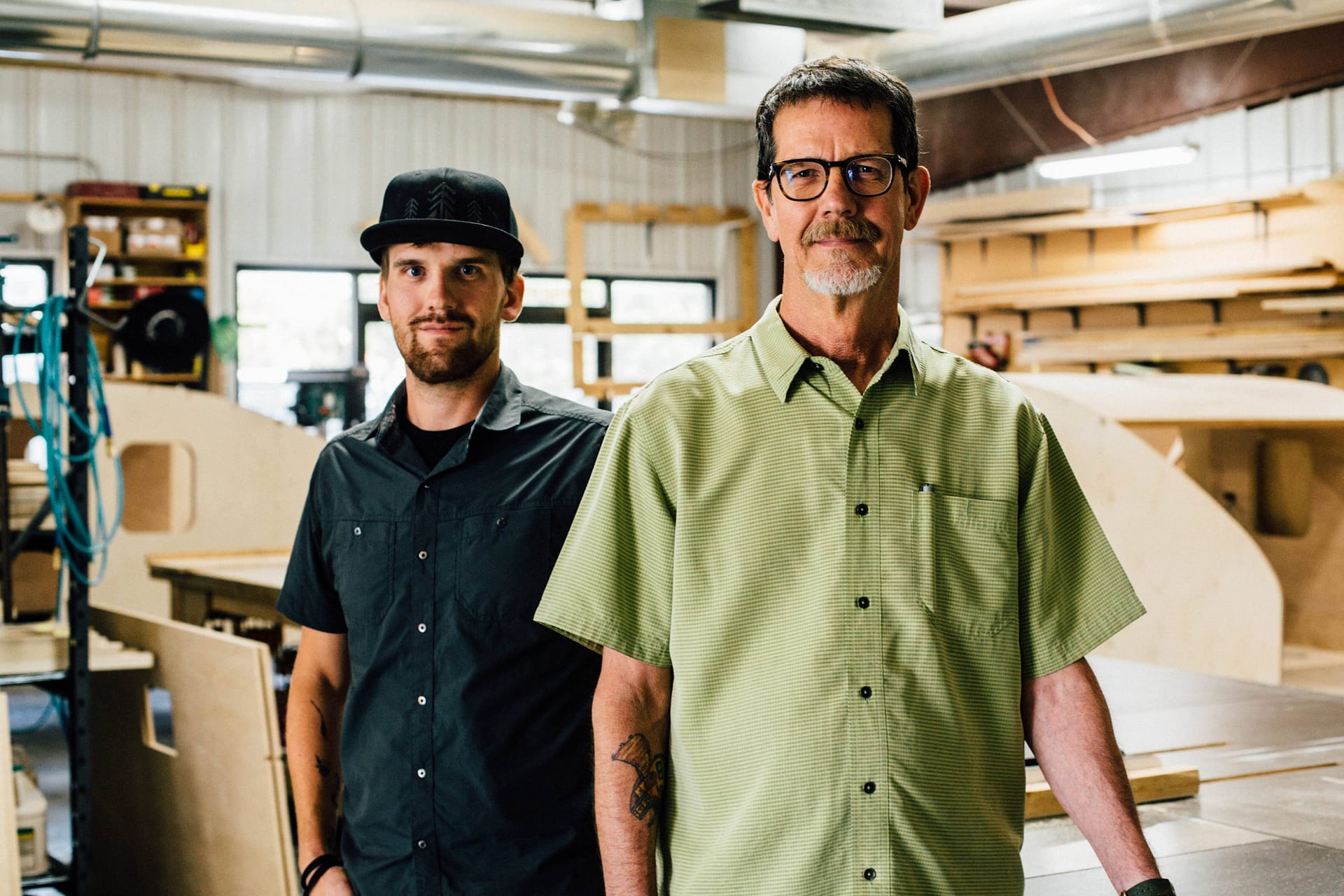 My wife and I  decided the time was good to make a big move from our home of 30 plus years and pay off several years of mortgage, some debt, and buy a house without a mortgage. I also needed to make sure we moved to an area that had the infrastructure to support the growing business. Finally, the talent here is really good, better than in Denver.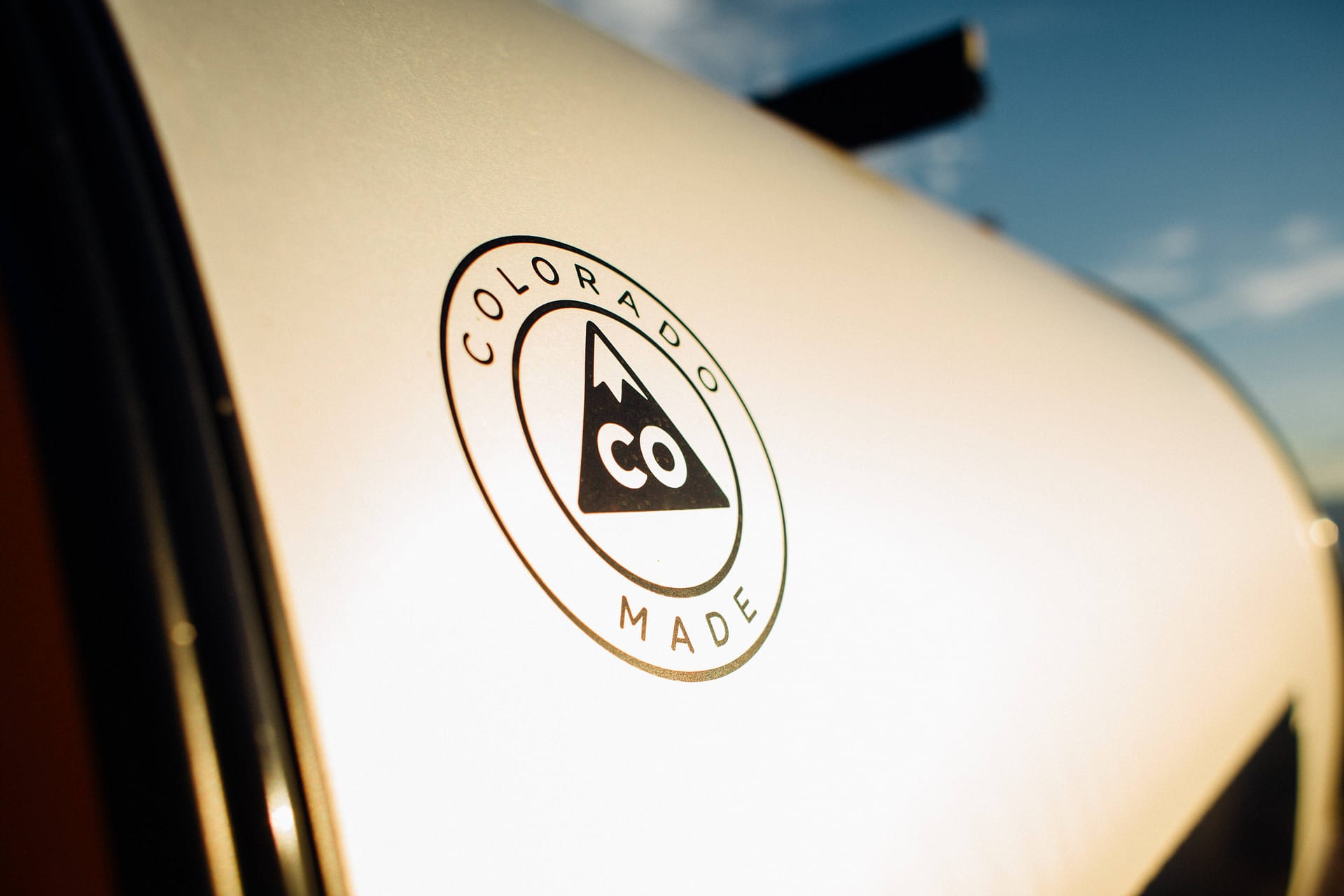 WHAT'S NEXT?
Timberleaf Trailers is about to embark on another major expansion. Surviving the company's most volatile growth period to date (thanks to the COVID-19 pandemic), the company is looking to hire more staff and is building a 9,500 square-foot, state-of-the-art manufacturing facility, nearly double its current size. They have been designing and working on the new space for almost a year and plan to include an extra acre of property to accomodate for the next growth spurt.
Learn more about Timberleaf Trailers on the company website.
Photo Credit:  Kevin Molick, with his wife and son Alex, were photographed by Caleb Weaver, Lightbulb Media, in the Timberleaf Trailers facility in Grand Junction and on the Grand Mesa.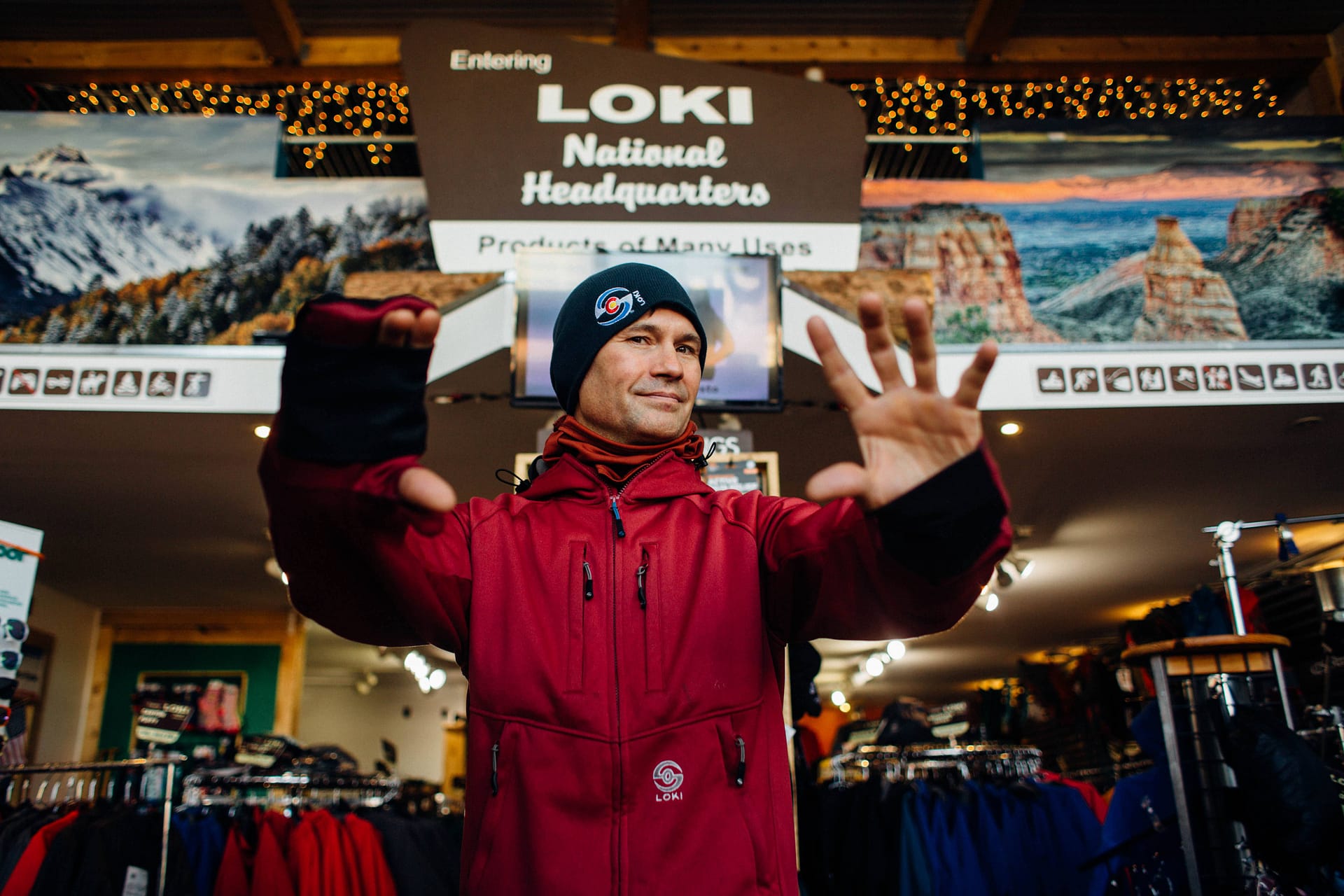 Born and bred in Western Colorado, Loki was conceived during a snowstorm in 1990. The outdoor apparel manufacturer creates innovative clothing that adapts to changing weather, perfect for Grand Valley adventuring.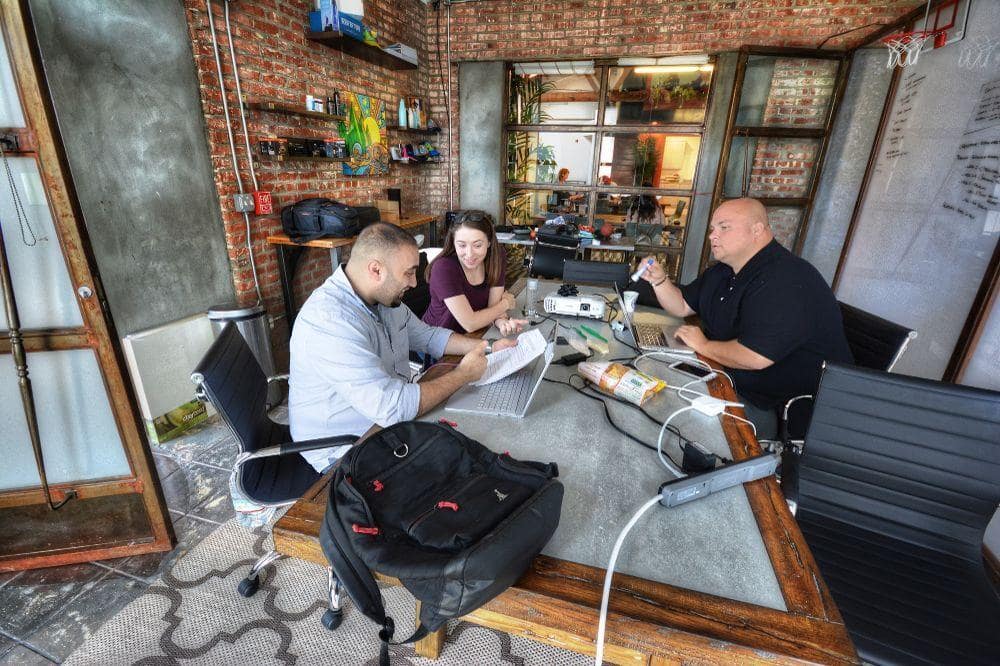 INFOCU5 moved its Pasadena, California-based office and a dozen or so employees to Colorado's Grand Valley. Thanks to a LONE incentive, the company plans to expand with 400+ remote employees.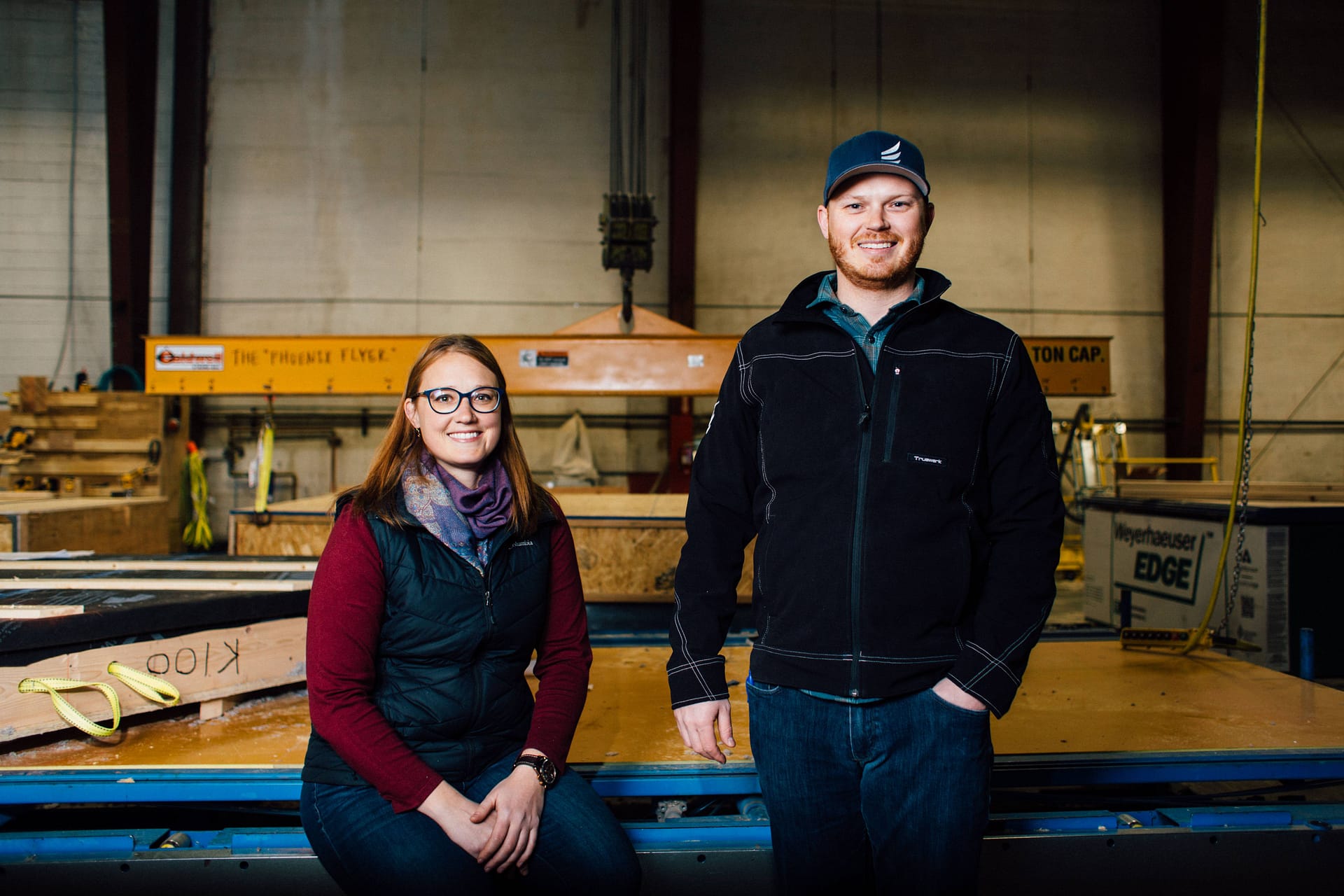 Growing up with severe allergies and breathing issues, Bill McDonald set on a path to build healthier houses – and Phoenix Haus was born. Follow the company's path from Michigan startup to West Slope pioneer.
[gravityform id="1" title="false" description="false" ajax="true" tabindex="49" field_values="check=First Choice,Second Choice"]